learn more about us at TSLtransformers…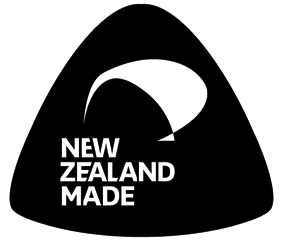 who is TSLtransformers....
TSLtransformers and TSL, the brands of Transformer Specialties Ltd, an electrical engineering & manufacturing company staffed by a dynamic, highly skilled and committed workforce.
Established 1983 and incorporated 1985.
Transformer Specialties Ltd, designs and manufactures precision coils, inductors, & transformers up to 50kV.A single phase & 150kV.A three phase. These high quality products are manufactured to the latest local and international standards.
and where does this happen...
Proudly NEW ZEALAND MADE, our modern facility is situated in Auckland, New Zealand. Our facility encompasses all the essential elements under one roof from administration to engineering, production, warehousing and logistics.
Equipment & Capabilities…
        TSLtransformers modern manufacturing facility and technologies produce very high quality electromagnetic components in particular control and power transformers up to 150kV.A but also electromagnets and inductors to name a few. Manufacturing in-house includes production of core laminations (EI, LL and strip core), mounting hardware, gear trays, electrical cabinets and transformer enclosures. Our high quality products are produced to the strictest quality control standards and we perform 100% batch testing at completion and at multiple stages during the manufacturing process.
Proprietary TXCAD & KG Magnetics Titan design software.

MS office, excel & access software.

Medium speed auto coil winders: Capability up to 5kV.A, output capacity ~12k per/yr.

Low speed auto coil winders: Capability up to 150kV.A, output capacity ~250 per/yr.

Proprietory ratio, excitation, short circuit, leakage current and HI POT / flash BIL test rig.

BEER 60 tonne press, output capacity ~75 tonne per/yr.

BRAMLEY lath and BRAMLEY mill

1000L varnish dip transfer line.
Proprietary TXJOB production and stock control software.

High speed auto coil winders: Capability: up to 50V.A, output capacity ~24k per/yr.

Medium speed manual coil winders: Capability: up to 20kV.A, output capacity ~2.5k per/yr.

Automatic lamination stackers: Capability: up to 1.5kV.A, output capacity ~30k per/yr.

WIA MIG / TIG / MMA / GAS welding and YOUNG long reach spot welders.

BEER pneumatic press, output capacity ~10 tonne per/yr.

CCL press break and SPEEDLINE box pan folders.