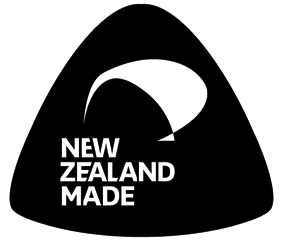 Need an urgent "last minute" transformer? TSLtransformers custom build high quality transformers, inductors, coils and other wound components manufacturable in the shortest time frames possible due to our extensive raw material stock holding and our ability to fast track a priority order through our production facility. As a general guide urgent priority transformer order requests, both 1Ø & 3Ø, up to 15kV.A can typically be manufactured in 3 working days while larger transformers up to 50kV.A are typically 7 ~ 10 working days and about 15 working days for those up to 150kVA.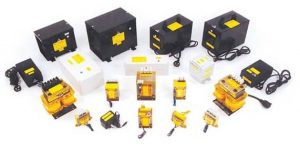 Production machine down-time & critical devices out of service due to breakdown literally costs thousands of dollars per minute thus at

TSLtransformers

,

when required, we have the systems, specialised staff and materials in stock to begin work literally immediately either rewinding or repairing an existing transformer should the need arise, our specialised team will take your job through production ensuring completion in the shortest time frame possible. In-fact in New Zealand we estimate we have a 90% share of the rewind market due to our expertises in this area.

       

If a rewind is not possible, due to extensive damage which is the case about 25% of the time, then our team will look for a solution that has either identical or very similar physical dimensions, they will then reverse-engineer the original to capture the electrical parameters, redesign and construct a completely new substitute.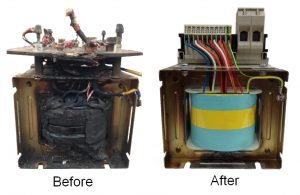 Special custom design solutions…
       TSLtransformers will design and manufacture to your specific requirements from very small PCB mounted rated less than a few V.A through to 150kV.A enclosed transformers.
       

Our committed and dynamic workforce with years of experience in the field of electrical engineering applications from building & machine controls, lighting and power distribution. Our products are in use in many diverse locations around the globe, applications include…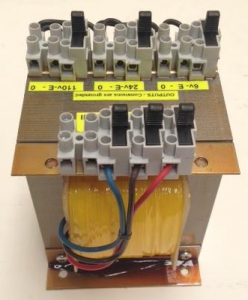 47Hz ~ 63Hz electromagnetic devices ie transformers, inductors, solenoids etc

DIN rail mounted transformers & power supplies

Faraday & Electrostatic shielding

Intermittant duty cycle (ED%) transformers & power supplies

Linear DC raw, smooth and unregulated power supplies

Multiple winding / tapping / phase transformers

Safety isolating, isolating and auto wound transformers